Welcome to Anas Handicraftts!
A premium, reputed, well known brand in wooden carving furniture & handicrafts!
Our grandfather was the pioneer in this industry, promoting art & culture across India & reaching out to tourists/ visitors & going global!
We have given our clients what they deserve! The best quality products & best designs at competitive prices!
Our style of work is known by different names like Victorian Furniture, Maharaja Furniture, Artistic Luxury Furniture, Mughal Art Furniture, Exclusive Classic Indian Furniture, Contemporary & Antique Collection, all hand-crafted by our local artisans with the quality that matches the brand – Anas Handicrafts!
No wonder we have crossed a huge milestone of 1 lakh+ satisfied clients and growing rapidly!
We won a lot of awards, fame, recognition, success! Our most recent award was the "Right Choice Awards 2020" for "Most Popular Brand of the Year"
Our greatest reward though, is happy, satisfied, delighted clients at our showroom! They share their experience & shower praises on us wholeheartedly in their testimonials! More than 100 of these are available for you on our website!
We promise to do our very best, for every client, for every order!
Real furniture for real people-Anas Handicraftts..!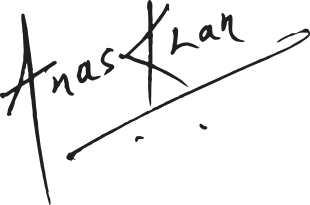 Wood carving is fine art!
A skill that takes years of experience and knowledge to master!
A talent that gets passed on from father to son..
A skill that requires not only patience but hardwork & dedication..working under extreme weather conditions; heat/cold/dust!
It's a long tedious process involving many many days of hardwork!
The process starts from the selection of the right kind of wood. We manufacture all our items big & small only in premium quality wood seasoned for a minimum of 6 months
The artisan turns logs of wood into beautiful furniture, putting in his emotions & feelings in the process!
No machine can beat this masterpiece created…!
We not only value, but salute & respect our huge team of 25,000+….!!
We have been generating employment for them since 47+ years and will continue to give back to the society in every way possible!
We, pure patriots at heart, aim to promote Indian tradition, culture & art to all foreigners visiting India!
So that when they take back souvenirs, our country India is praised and appreciated for its talent, beauty & skill!
Not only globally, the aim it to reach every Indian!
Every home in India deserves top notch quality furniture & handicrafts!
Our own wood, our own designs & creativity made by our own skilled artisans brings in not only a sense of belonging and comfort but immense pride, JAI HIND..!!
Giving our heart & soul into this business since 3 generations & the pledge to take it forward, we aim to delight customers!
When clients walk into our beautiful showrooms, the aim is to provide unbeatable quality & variety of designs, colours etc exactly as per individual taste!
We have been here forever, and will be!
We have marked our presence and how!
We have given it all we had – hardwork, dedication, commitment, heart & soul!
It has all been worth it!
Everyone is talking about us! We feature in magazines, newspapers etc, all sorts of write-ups!
It's an honour to be appreciated by big & powerful brands like Femina Magazine, The Times of India, Sakaal, Indian Express, Maharashtra Times, Pudhari, Lokmat, Loksatta, Aaj ka Anand etc etc
Our work speaks for itself!
We are available not only within a click at all social media, we invite you to visit our beautiful showrooms for a wonderful experience from the brand-Anas!